SDE - WE DO IT RIGHT FROM THE START
There are software companies galore, but few can boast many years of successful operations. Our concept is simple, but well-proven: We find the right solution for you straightaway.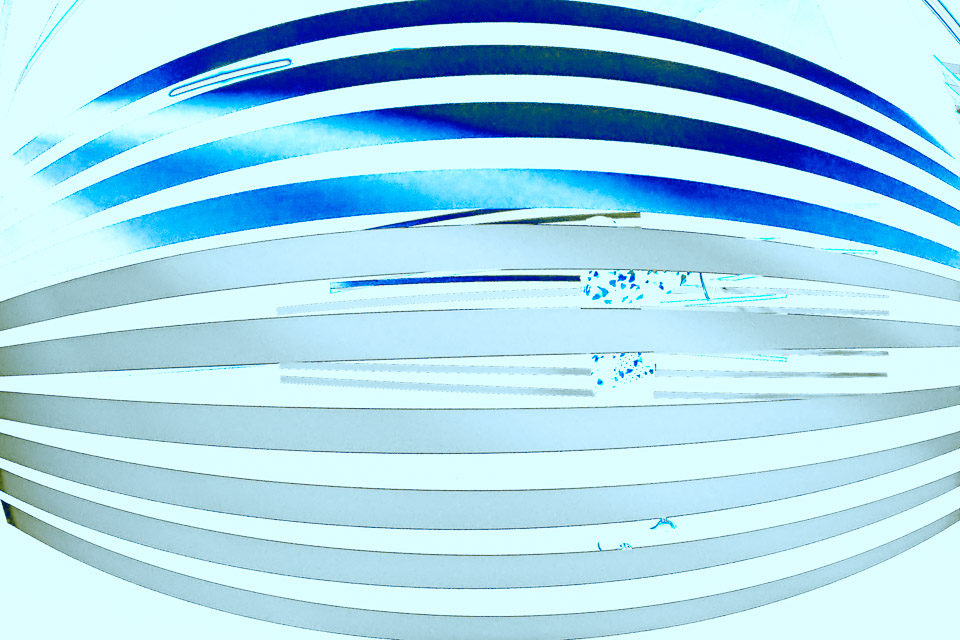 Our special fields are:
Consultancy and consulting
Licensing solutions
Archiving and document management
SAP programming / integration
Access protection systems
Web applications
Database applications
Software Design & Engineering
Our company's name is not an accidental choice. Process design and software engineering using the latest technologies are vital to our philosophy.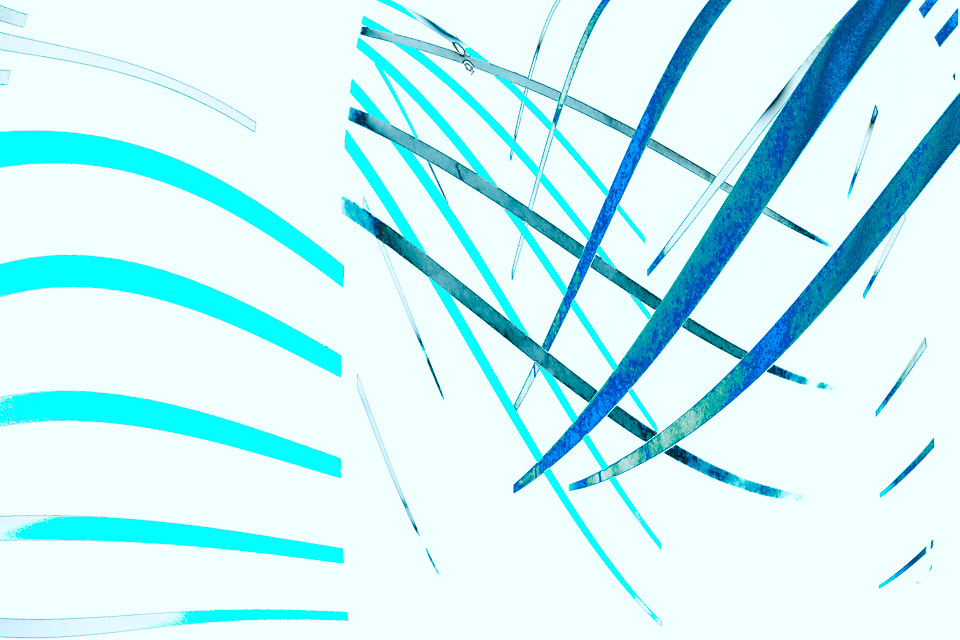 Software Development
You are also welcome to use our specialists to provide support for your software projects in these areas.
Our consulting competence is based on
many years of experience in the respective fields
EDF - THE SOLUTION FOR COMPANY-WIDE ACCESS TO DATA AND DOCUMENTS
The Highlights
EDF is a Software Suite for a company's central document management.
EDF is scalable and particularly suitable for implementation in very big scenarios.

up to 10,000 users with far more than 200,000,000 documents
EDF provides the integration of all documents of a company (archiving systems, storage, Exchange Server etc.).
The EnterpriseClient supports efficient business processes by a consistent view of all relevant data and documents. The EnterpriseClient is optimized for the use with tablets and smartphones as well.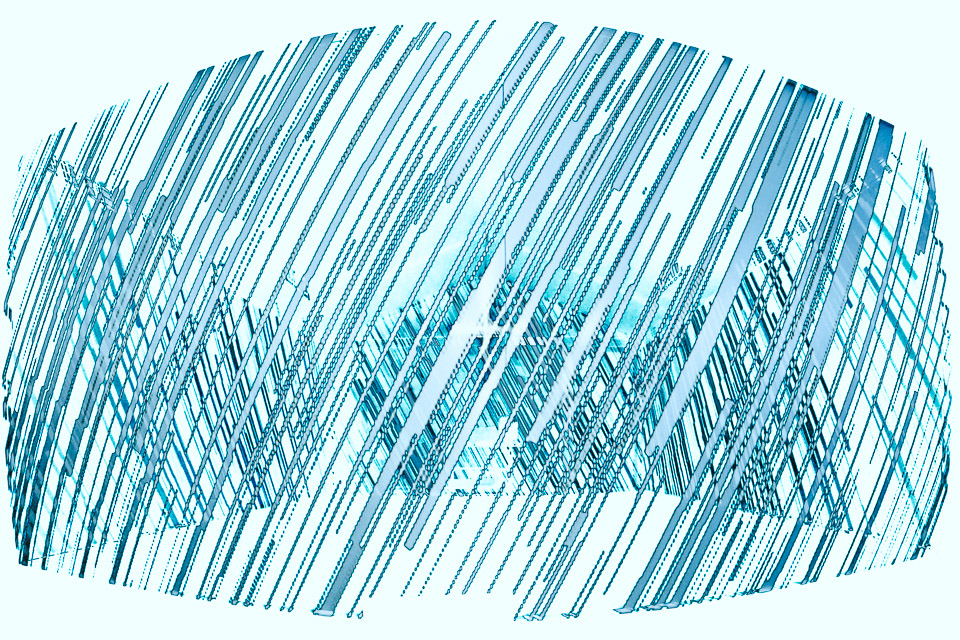 API for client-specific adaptations
User and rights management with import interfaces
Failure safety based on redundant systems
Platform-independent
Windows
Linux
ORACLE
MS-SQL server
Any archive and filing systems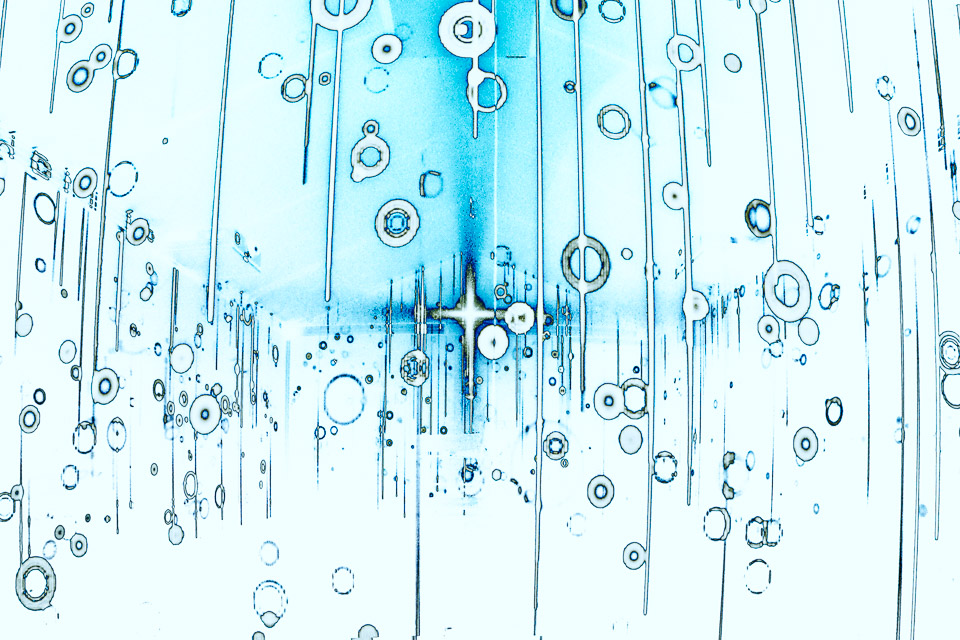 EDF:
the solution for company-wide access
to data and documents
SDE and Thales's Sentinel Product Family
Licensing solutions for online and on-premise SAP environments
The Thales Sentinel product family provides innovative solutions for software licensing and management. Combined with the support from Thales's Professional Services team, this enables a perfect technical base and the optimum manpower to deliver a flexible and efficient licensing solution.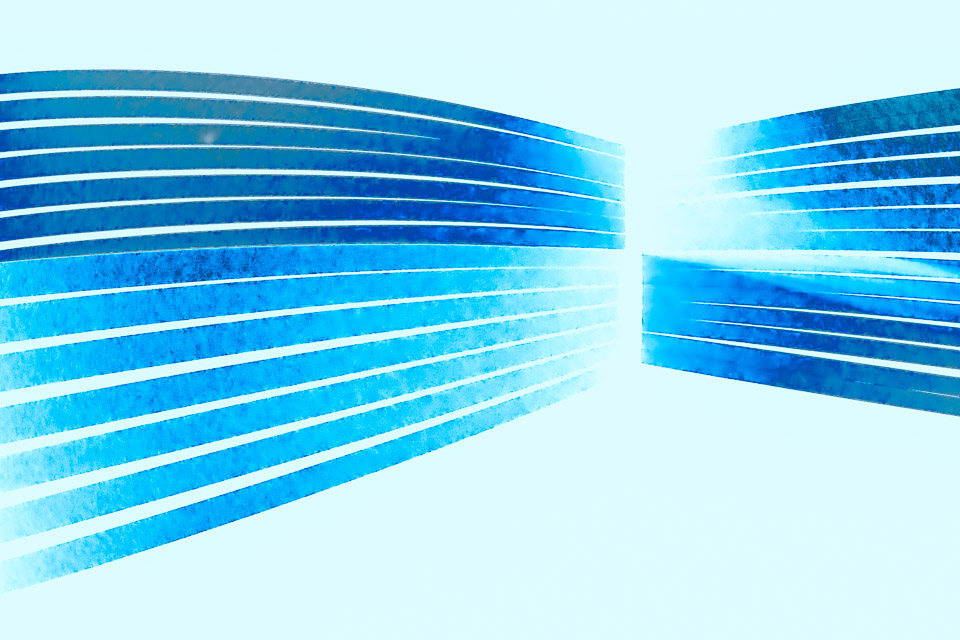 SDE offers companies which want to introduce licensing solutions comprehensive advice and support on all aspects of a functional licensing solution.
SDE has a specific focus on the integration of the licensing process into the existing tool landscape (eg SAP) of the company.
Together, Thales and SDE offer their customers comprehensive support for the implementation and operation of an optimal licensing solution from a single source.
SDE - YOUR PARTNER FOR LICENSING SOLUTIONS
SDE offers companies which want to introduce licensing solutions comprehensive advice and support on all aspects of a functional licensing solution.
Based on more than 15 years of experience in licensing we can give our clients comprehensive and neutral advice.
In the last few years we advised two of the biggest telecommunications system vendors in Europe, when they introduced and implemented licensing solutions.
This gave SDE the expertise to support companies with all questions of licensing at every stage. We take pride of our holistic approach, which particularly takes the integration of licensing in the processes and tool environments (e.g. SAP, ORACLE) into account.
The optimization of product structures as well as support with the selection of the licensing models best suited for the purpose are other central points.
More information
Our concept is simple, but well-proven:
We find the right solution for you straightaway
Life cycle of a
licensing solution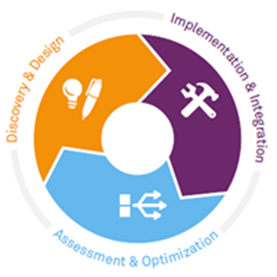 Discovery & Design
Analysis of existing processes,

e.g. order and delivery processes, product development and rollout

Analysis of existing tools,

e.g. ERP systems / SAP, ticketing systems

Analysis of the product structures
Summary in a white paper
Development of a new licensing solution
Implementation & Integration
Support with the selection, installation and adaptation of the licensing components:
Evaluation
Specification
Adaptation
Project Management
Support with tool changes:
Specification
Implementation
Project Management
Support with the introduction of new or modified processes:
Specification
Communication
Project Management
Life Cycle Management
Assessment & Optimization
Client support during the entire life cycle of a licensing solution:
Adaptation of the licensing strategies
Introduction of new licensing models

(e.g. pay-as-used)

Support with legal and commercial questions

(e.g. export control, tax)

Optimization of royalties
(fees to be paid to other vendors)
Issues to do with
licensing solutions . . .
with which we helped our clients in the past:
Requirements analysis
Evaluation of licensing solutions from various suppliers
Introduction and adaptation of licensing solutions
Authoring and communicating licensing guidelines
Integration of licensing solutions in existing ERP solutions
Advice to product management for the optimization of product structures and selection of licensing models
Design and implementation of special licensing solutions and methods
Support with the definition and introduction of new licensing models and processes

(e.g. workshops with service, partners, foreign subsidiaries)

Support with legal and commercial questions

(e.g. export control, tax, revenue recognition)
Further information
General guidelines for software monetization, please visit:
Software-Monetarisierung
(German)
Embedded Software Monetization Solutions
(English)
SDE
Your partner for licensing solutions
ABOUT US
We will, of course, also be pleased to answer any further questions which you may have personally. Our contact details are found on this page.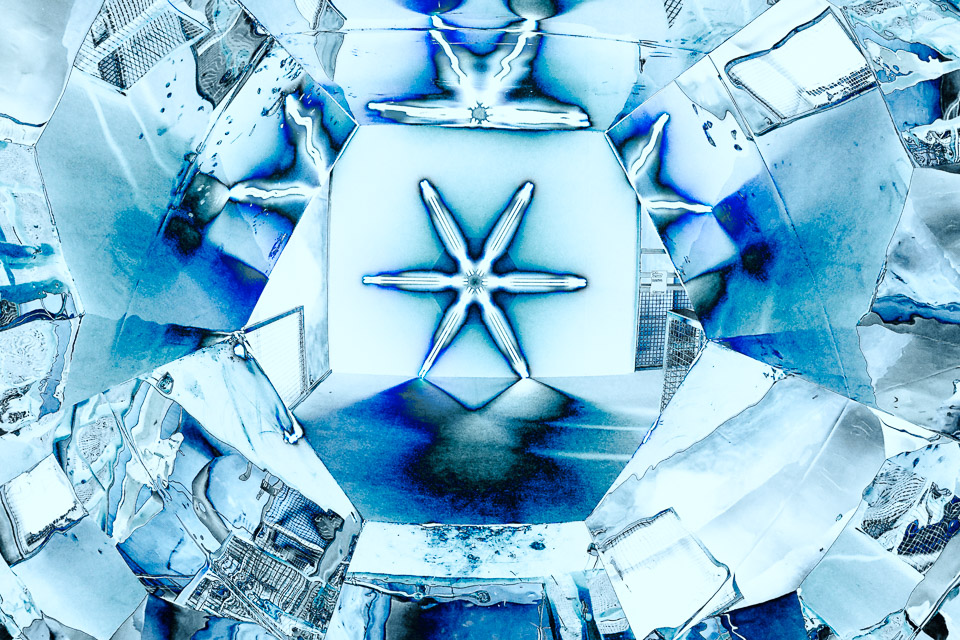 Company Details
Foundation: 1989
Type of entity: GmbH HRB 117522
HQ: München
Partner: Jörn Tiggemann
Managing Director: Jörn Tiggemann
Reference Customer
Atos IT Solutions and Services GmbH
kubus IT GbR / AOK
KUKA Group
Siemens AG
Unify / Siemens Enterprise
Communications GmbH & Co. KG
Telekom AG
BIZERBA
KEBA
Advantest
...and many more on request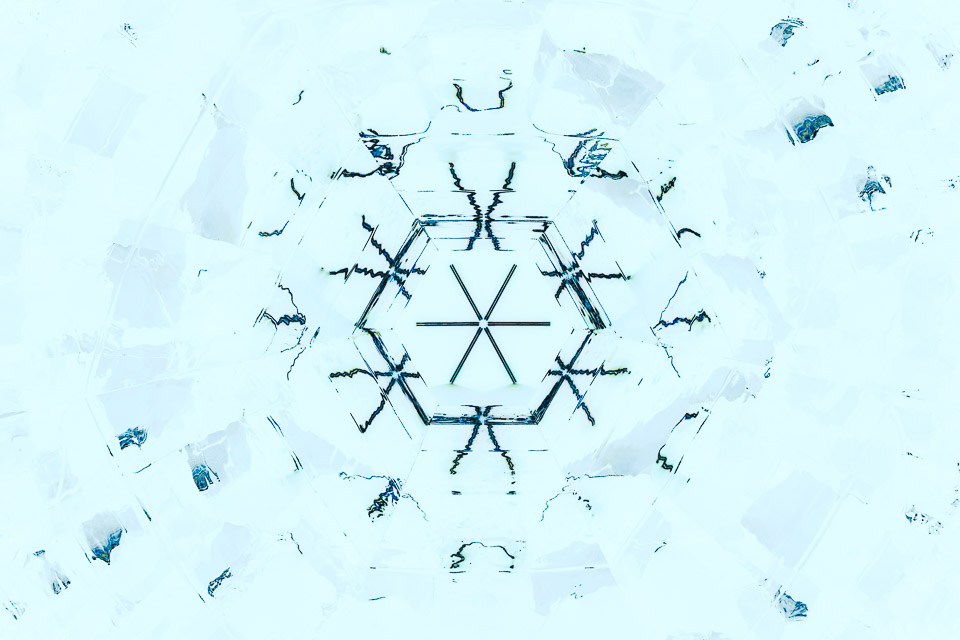 Reference Projects
Introduction and optimization of software monetization and entitlement management / licensing solutions from various manufacturers
EnterpriseDataFramework EDF - Middleware for holistic document and information management for any organizational structure. Inhouse development of SDE - Software Design & Engineering GmbH
AOK EnterpriseFramework - company-wide central document management based on EDF
DocuMaS - DMS & Archives for Telekom AG
A proprietary development
Our Contact Details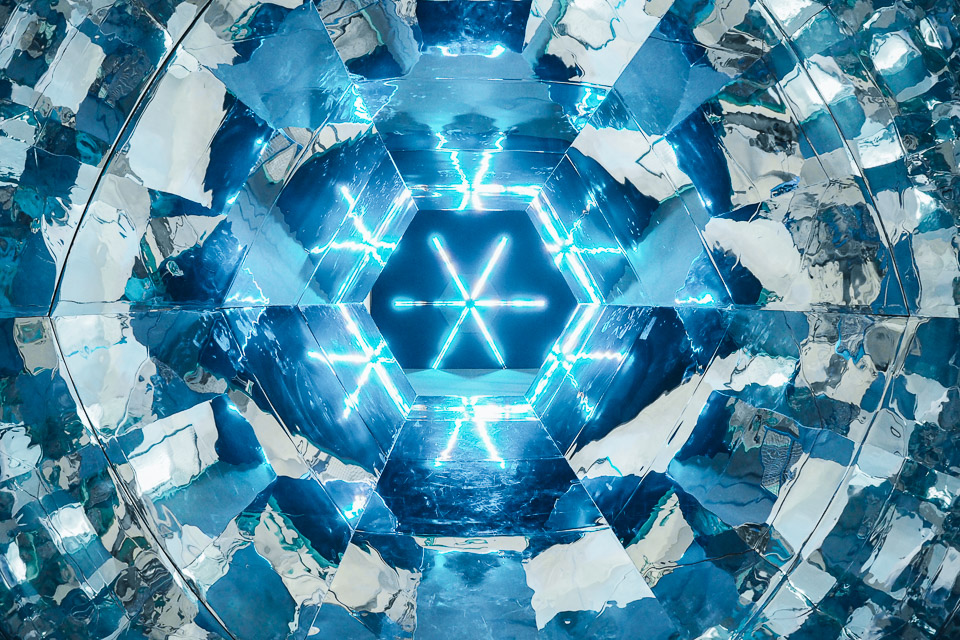 Good design is like the possibility to fly to the moon.
Only a few will really achieve that,
but the awareness that this possibility exists
has changed the lives of millions of people.
(Ettore Sottsass)
IMPRINT
General information provided according to Sec. 5 German Telemedia Act (TMG):



Represented by:
Jörn Tiggemann
Contact:
Entry in the register of commerce: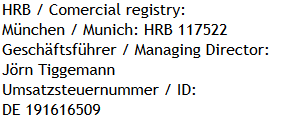 ---
Information about the SDE website
Operator of the website:
SDE - Software Design & Engineering GmbH
Responsible for the content:
Jörn Tiggemann
Image rights:
for all images: Sabine Noack, www.acahaya.com
---
Legal Notice
Disclaimer
The content of our website has been researched with the utmost care. Nevertheless, we can not completely rule out mistakes due to the extent of a modern website. Hints and corrections can be sent to us via the contact options mentioned above. However, we can not guarantee the accuracy, completeness and timeliness of this website and therefore assume no liability for any damages that arise directly or indirectly from the use of the content.
SDE GmbH can not accept any liability for the content of other providers linked on our page. These contents are not ours, nor do they reflect the opinion of SDE GmbH and are linked for information purposes only, or as an example or explanation. Therefore, the liability for any damage resulting from the use of linked content is with the respective providers.
Copyright and trademark protection
All content published on this website is subject to copyright.
All named names, brands and trademarks are subject to corresponding name, patent or trademark protection.
The use of this website does not derive any general right to use the copyrighted content without consultation with the respective copyright holders. This means any kind of further processing of the contents as a whole or in parts.
If you are interested in certain contents of this website, you are welcome to contact us.
The unauthorized disclosure of content on this website can be prosecuted under criminal and civil law.
Copyright laws of third parties are respected as long as the contents on this website does not originate from the provider. Contributions of third parties on this site are indicated as such. However, if you notice any violations of copyright law, please inform us. Such contents will be removed immediately.
Opposition to advertising malpractice
We hereby expressly prohibit the use of contact data published in the context of website imprint or privacy policy requirements with regard to sending promotional and informational materials not expressly requested. The website operator reserves the right to take specific legal action if unsolicited advertising material, such as spam email or spam newsletters, is received.
---
PRIVACY POLICY
(as of April 2022)
SDE GmbH appreciates your visit to our website and your interest in our company and our consulting and other services.
The protection of your personal data during processing in all our business processes is important to us and we also want you to feel secure when visiting our website.
According to the European General Data Protection Regulation (GDPR), §13 Abs. 1 of the German Telemedia Act (TMG) and national data protection regulations, SDE GmbH shall inform its customers and interested parties as well as all other visitors of our website in a readable and generally understandable form about the type, scope and purpose of the collection and use of personal data on this website and at SDE and about the rights to which they are entitled..
Many of the terms used here, in particular personal data, data subject, controler, processor, processing, restriction of processing, profiling, pseudonymization, filing system, recipients, third parties, consent and supervisory authority are explained in Article 1 Chapter 4 of the GDPR and can be looked up there
In the following we would like to explain to you which information SDE GmbH collects on its web pages during your visit and how these are used.
Personal Data
Personal data are basically direct or indirect information that alone or in combination lead to your identity. This includes, for example, information such as name, address, telephone number, e-mail address, account data, credit card data, but also fingerprints, photos, etc. ...
Collection of Personal Data
The internet presence of SDE GmbH is intentionally designed in such a way that you can use our website without providing any personal data on your part. SDE GmbH has also implemented various technical and organisational measures to ensure that all data processed by us is protected as completely as possible. Nevertheless, Internet-based data transmissions can have security gaps, so that absolute protection cannot be guaranteed.
For this reason, you are free not to transmit personal data to us via the e-mail links provided on our pages, but by alternative means - such as by telephone, for example.
On our website, we have deliberately refrainded from collecting personal and other data through forms, so-called cookies, tracking by companies such as Google Analytics or social media sites as well as through affiliate links. The compliance with the current legal provisions from EU and national law, ie the GDPR, the BDSG new and the TMG is a matter of course for us.
Purpose-bound Processing of Personal Data at SDE GmbH
If you provide us with personal data, we assume that you are legaly entitled to do so.
The processing of this data is then based on a contract concluded with you, on your and our legitimate interest in or on your voluntary consent to the processing of your requests for information and other tasks.
There is no conscious transfer of personal data to so-called "unsecure third countries". SDE GmbH only uses its own data center in Germany, which greatly reduces the need to share data.
Your personal data will not be passed on, sold or otherwise transmitted to third parties unless this is necessary for the purpose of contract processing or for the execution of a service, e.g. as part of order processing, or unless you have given your express consent. In addition, personal data will only be processed and transmitted to government institutions and authorities entitled to receive information within the framework of the relevant laws or if we are obliged to do so by a court decision.
An automated decision making (e.g. due to profiling or scoring) does not take place with us.
Technical data collected automatically when you visit this website
When using our websites, data is automatically collected in log files ("server log files") and via search engines, which your web browser / provider transmits to us. When you visit our websites, our web servers temporarily store the following information as standard:
the different pages of our website visited by you as well as the date, time and duration of this visit,
the type of browser and the operating system and display medium you are using,
and the names of the downloaded files as well as your IP address at the time of access,
If we evaluate this technical data, this is done anonymously and for the protection of our legitimate interests, e.g. to guarantee a smooth connection establishment of the website, to guarantee a proper display and comfortable use of our website, to evaluate the system security and stability as well as for further administrative purposes.
These data are not combined with other data sources. However, we reserve the right to check this data subsequently if we become aware of any concrete indications of illegal use.
These data are deleted automatically from our servers according to the legal time deadlines..
Classical analysis programs and other techniques for evaluating your usage behaviour are not used on our website.
Storage Period and Deletion of Personal Data
The storage period for your personal data depends on the intended use and the applicable legal retention or deletion periods. In general, they are only stored for the duration of your business relationship with SDE GmbH. This does not apply to data that we have to archive in accordance with the legally prescribed deadlines in accordance with the tax law's obligations to store data in an access-protected manner.
If your data is no longer required for the aforementioned purposes, it will be deleted. Please note that with each deletion, the data is initially only blocked and then finally deleted with a time delay in order to prevent accidental deletions or possible deliberate damage.
For technical reasons, data may be duplicated in backup files. Such copies may also be deleted with a technical delay.
Cookies
Cookies are small text files that are sent to your browser by a web server and stored on your computer for the duration of your visit or a specified period of time.
The SDE GmbH website does not store any cookies.
Children and Adolescents
Persons under the age of 16 should only transmit their personal data on the Internet with the consent of their parents or legal guardians. SDE GmbH does not request or collect personal data from children or young people and certainly does not pass it on to third parties.
Security of Information
SDE GmbH has taken technical and organisational security measures to protect your personal data from loss, destruction, manipulation and unauthorised access and to protect confidentiality, availability and (data) integrity, e.g. by encrypted storage. Our security measures are continuously adapted in line with technological developments.
All employees and all persons involved in data processing (including service providers commissioned by SDE GmbH) are obliged by SDE GmbH to maintain confidentiality, to observe data protection regulations and to handle personal data with care.
Please note that if you contact SDE GmbH by e-mail, the confidentiality of the transmitted information cannot be guaranteed "end-to-end" by encryption, this is partly due to the (technical) nature of the e-mail transmission on the Internet. We therefore recommend that you send confidential information by letter post.
Your Rights as a Data Subject
As the person concerned, authorised or entitled, you have the option of asserting the following rights against SDE GmbH at any time in writing, by fax or by e-mail, provided this is not contrary to contractual or statutory provisions or processing is necessary for other reasons (e.g. due to the assertion, exercise or defence of legal claims).
Please use for the assertion of all following rights the contact data provided below
Right to Information
You can obtain information about your personal data stored by SDE GmbH at any time and free of charge. Please send us requests for information only in writing (by e-mail or letter post). No information is given by telephone for data protection reasons and for lack of qualified identification possibilities.
Right to Rectification
If we process your personal data directly and you discover incorrect information or a need for updating, you are welcome to inform us. Please enclose proof of your application (e.g. in the case of name changes by marriage: a copy of the marriage / civil status certificate, if necessary further supplementary declarations).
Right to Erasure
You have the right to request the deletion of your personal data at any time. Please note that we are legally obliged to store certain data in accordance with the statutory retention obligations (e.g. from commercial and tax law). In the event of a deletion request, we will of course inform you of the data categories concerned.
Right to Restriction of Processing
You can request at any time to restrict the processing of your personal data.
Right to Data Portability
As we do not normally receive any personal data via our websites, we cannot offer you a classic data export function. However, we will examine your request for legal requirements and technical feasibility and contact you within the specified deadlines for response.
Right to Object
You can object to the processing of your personal data by us at any time or revoke your consent with effect for the future.
Right of Appeal to the Supervisory Authorities
You have the right to file a complaint with your responsible data protection supervisory authority. You can find the address on the website of the Federal Commissioner for Data Protection and Freedom of Information in Berlin.
Links to Other Websites
If you use links to external websites which are offered within the scope of our website, this data protection declaration does not extend to these external websites!
This applies in particular to the link to our business page on Facebook.
At the time the links were created, we were satisfied that the linked website(s) were correct in terms of content and security. However, we have no influence on further compliance with the data protection and security regulations of other providers.
Links to external websites that are displayed on our websites may collect user data when you click on them or otherwise follow their instructions (pay particular attention to active "social media buttons").
We have no control over the data that is collected voluntarily or involuntarily via advertisements or websites of third parties. For this reason, please also inform yourself on their websites about the data protection declarations for your security provided there.
If you become aware of an "unsafe" link from our website, please inform us immediately so that we can investigate the matter.
Changes to our Privacy Policy
SDE GmbH reserves the right to adapt the security and data protection measures if this becomes necessary due to the legal or threat situation or technical development. In these cases, this data protection declaration will also be adapted.
So please note the date of the last update at the beginning of this statement.
Contact
Name and Address for Data Protection Inquiries
If you have any questions about data protection at SDE GmbH or believe that SDE GmbH has violated the applicable data protection regulations, please contact us by e-mail or by post at the address below. We will make all commercially reasonable efforts to identify and resolve the problem without delay.

Email:
datenschutz[at]sd-e.com
Security information: Please note that the confidentiality of the information transmitted cannot be guaranteed "end-to-end" if you contact us by standard e-mail. This is partly due to the (technical) nature of e-mail transmission on the Internet.
We therefore recommend that you always send confidential information by letter post.
Data Protection Officer
Due to its size and business field, SDE GmbH is not subject to any obligation to appoint a data protection officer under EU or national law; however, we seek advice from a certified data protection officer.
Supervisory authority responsible for SDE GmbH
You can also submit your complaint and questions directly to one of the supervisory authorities, e.g. to the Bavarian Data Protection Authority responsible for us.
Bayerisches Landesamt für Datenschutzaufsicht
Promenade 27 (Schloss)
91522 Ansbach
Telefon: +49 981 53-1301
Email: datenschutz[at]reg-mfr.bayern.de